Juana Martin dresses Rossy de Palma for her collaboration with Le Bon Marché
With the wish to perpetuate summer, Le Bon Marché invites from August 26th to October 15th the divine Rossy de Palma. Her solar energy and self-assumed eccentricity mingle with her love for Spanish culture.
Le Bon Marché is honoring designers, Iberian products and Rossy's close friends with a major exhibition featuring the intimacy and joyfulness of her world through a guided tour of her eponymous imaginary palace, Villa Rossy. 
For the launch evening, true to her radiant mood, Rossy de Palma put on a grandiose flamenco show in the emblematic parisian establishment. She took advantage of the occasion to invite and honor her friend Juana Martin, a famous designer from Andalusia.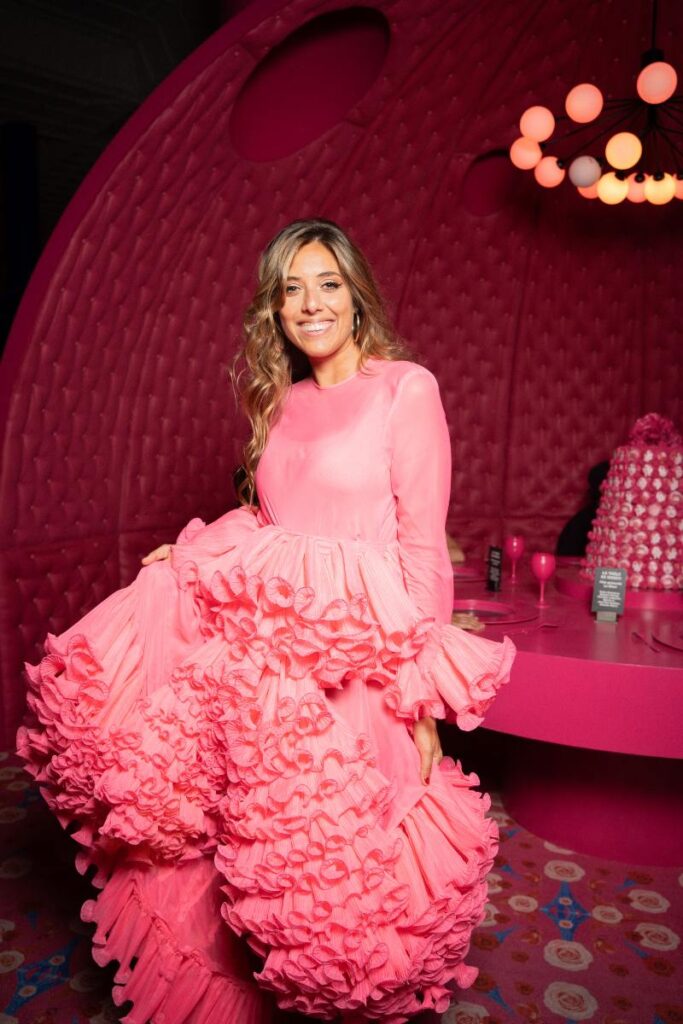 Juana Martin, invited member of the official Paris Haute Couture calendar, created 20 looks for the occasion, revealing the full range of her talents as a designer. From flamenco dresses and boleros 2.0 to a multitude of references to her native region Andalusia, Juana Martin enabled Rossy de Palma to express all of her artistic creativity on stage. The performance elevate her haute couture pieces.  
Color and fantasy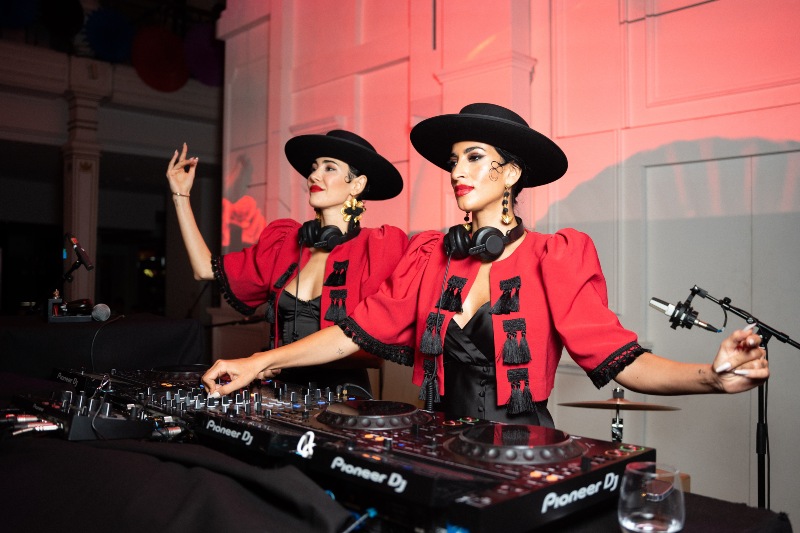 Color and fantasy are the keywords of this evening performance, using intense tones such as red and pink. The evening was a spectacular showcase for Hispanic craftsmanship, with Le Bon Marché looking far beyond Spain to offer a rich and complete range of references. This search is reflected in the work of Juana Martin, curious to discover what her culture has to offer in terms of heritage and symbols, evolving between freedom and sophistication.
Through this collaboration with her dear friend Rossy de Palma, Juana dressed the entire casting and friends of the house such as the DJ duo Mietza and the singer Marina Carmona.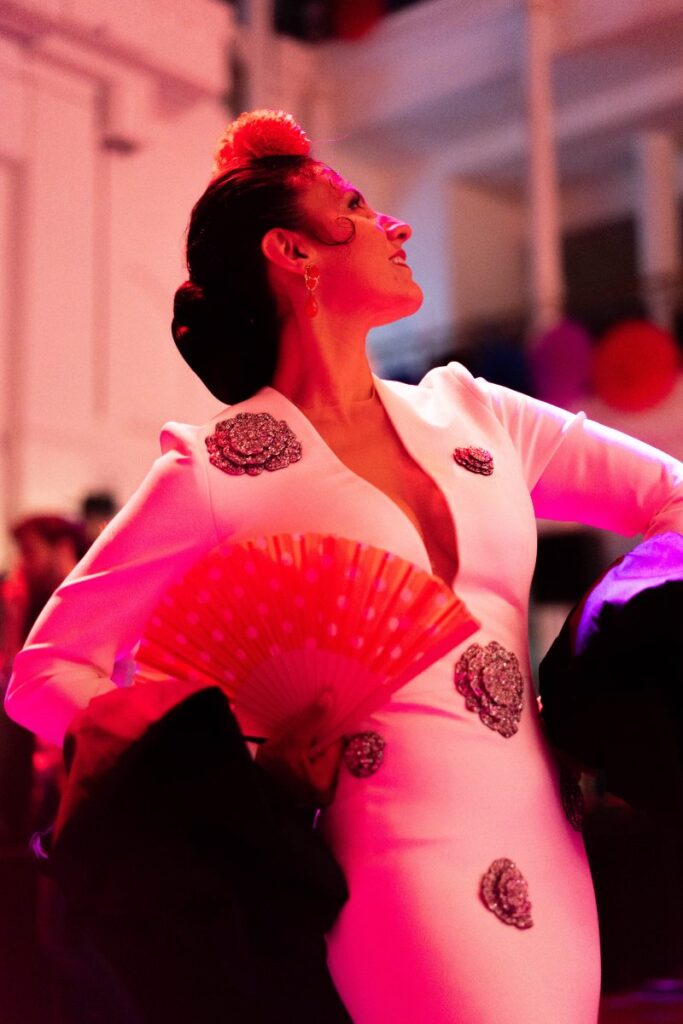 Christian Louboutin, close friend of Rossy de Palma and Juana Martin, with whom she collaborated on her FW23 collection, was present to accompany this beautiful evening.
For the designer, this highlight was the perfect opportunity to show her savoir faire in this emblematic parisian address while maintaining her culture's heritage and univers.